Author: Debapriya Chakraborty 
Music, in one way or the other, is a part of human life form. Music lovers, be it talented or not, would love to travel all around the world to visit some of the best music festivals. Some of the best music festivals all around the globe are:
The Sitka Summer Music Festival held in Alaska started in 1972. All talented musicians from the state of Alaska take part in this event.
The Rock al Parque festival in Colombia is a well-known music event. A place called Bogota is where this festival is celebrated since the year 1995. Rock al Parque is the largest music festival in the entire South American continent. This festival show ceases various genres such as rock music, hip-hop, salsa, Zarzuela and Colombian music.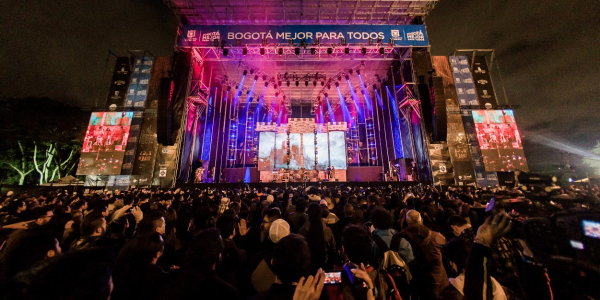 A music festival in Los Angeles, California is known as The World Sacred Music festival features thousands of artists from different genres. This festival is celebrated for sixteen days.
Premiered in 1998, the Fuji Rock Festival in Naeba, Japan is now world famous. It is the greatest social gathering of Japan and is not only attended by Japanese musicians but also includes international performers.
The next is the Lollapalooza summer music festival held in Chicago. If you are a summer fun lover and a music lover then this is your place to be. Although the festival began as a tourist show in the year 1991, has now turned out to be a summer lover's dream come true.
The Glastonbury festival in Somerset, England is an extremely exciting festival in Europe. Here at this festival, you get the chance of experiencing non-stop music for three days and art performances that are held in the main arena and other small tents.
The EXIT festival in Serbia is a music festival that started in the year 2000 by two university students. This music festival held in the Petrovaradin Fortress in Serbia features different genres of music like rock, techno, electronic.
These are some of the best music events in the world that music lovers crave for. But to attend these events it is necessary to travel with legal documents in proper time, or you will miss it. Fortunately, enough ESTA application makes it easier for us. ESTA stands for an electronic system for travel authorization, which allows you to reach your favorite destination for music festivals at any particular time in the year once you apply for it. All you need to for an ESTA application is a valid passport and an available credit card. An ESTA application made online is the same as the form I-94W. It is a very easy and user-friendly process to apply for ESTA as they have their own website online. All you need to do is complete your application, submit it, record your application number, make payments and view your application status. Just by filling in your ESTA application you will be able to reach your dream destination of music.